Add: EAST OF TAIDONG ROAD,TAIAN,SHANGDONG,CHINA
Tel: 86-538-8565299
Fax: 86-538-8565299
Email: inquiry@cncadeer.com doris@cncadeer.com
Rubber tracked robot chassis/robot undercarriage
Your position: Home > Rubber tracked robot chassis/robot undercarriage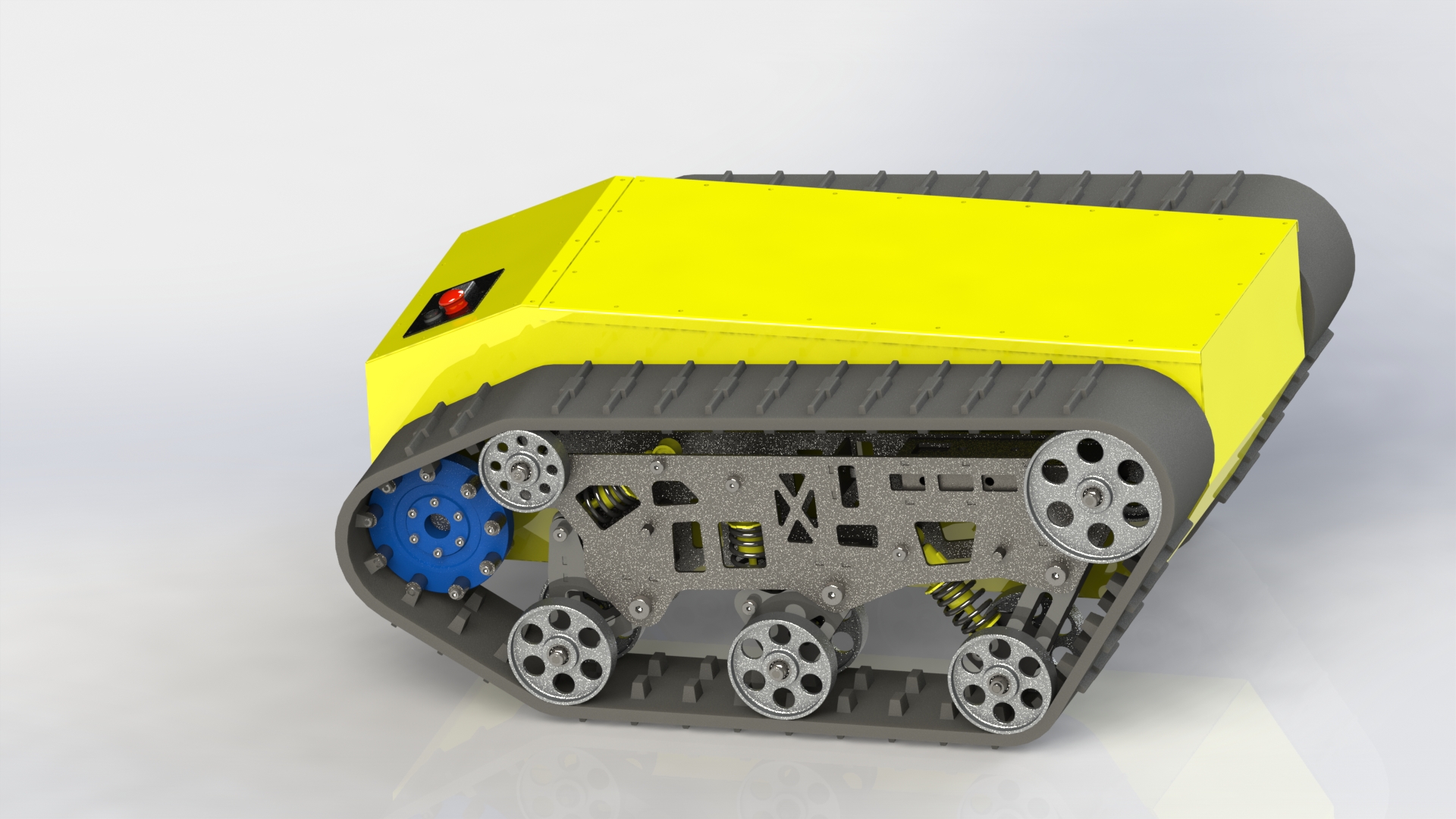 Rubber Track Robot Chassis TK150-31
Product description: Rubber Track Robot Chassis
Product introduction
TK150-31
Rubber Track Robot Chassis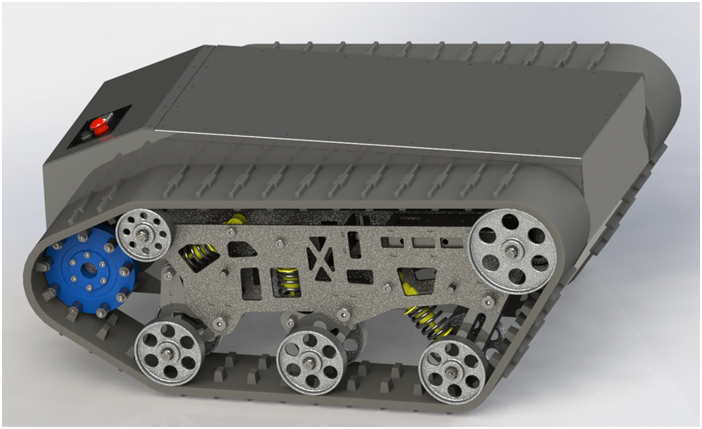 一、Introduction
The TK150-31 is a small DC-driven crawler robot chassis. It uses rubber tracks and can carry a variety of loads. It is widely used in inspection, investigation, co-transportation, firefighting, municipal and other industries. It is versatile and widely used.
二、Product features
1. Rubber track structure is adopted, and Kevlar fiber is embedded in the track, which has high structural strength.
2. Using differential sliding steering, it can be turned 360 degrees in situ, flexible and flexible, with a small steering space.
3. The suspension part adopts 3*2 swing arm Christie damping structure, which has good shock absorption effect, convenient maintenance, good passability, and adaptability to various terrains.
4, The body of the car adopts the overall structure of the frame steel plate, and the sealing effect is good and the protection can be achieved.
5, car speed 0-6km / h speed.
6, intelligent driver with a variety of communication control interface for user secondary development.
7, large space inside the warehouse, neat structure, easy to arrange.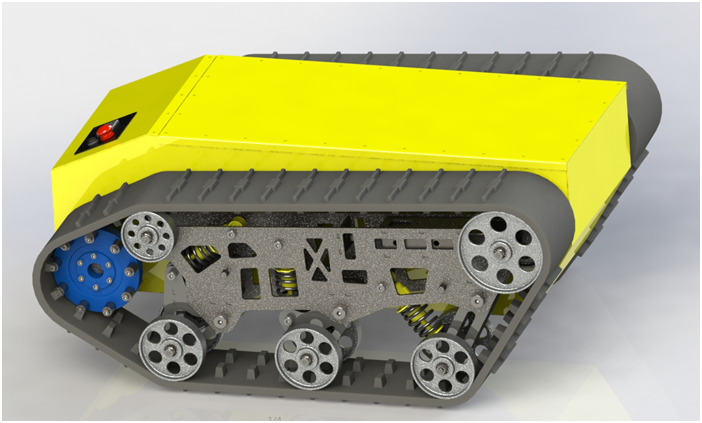 Design size:

106 *69*38(cm)

Operating Speed:

0-6km/h

Self Weight::

100KG

Max Load:

80KG

Track width

150

Driving Wheel

'S Diameter:

160

Track material

Rubber compound

Driving Wheel

'S Material:

PA66

Ground clearance

108mm

Climbing Ability:

30°

Engine Type:

Brushless DC

Rated Power

785w*2

Reduction gears

Worm

reduction gears

Maximum Torque

40N.M

Body Material

304ss/Alloy Plate/Galvanized Pipe

Level Of Protection

IP64