Add: EAST OF TAIDONG ROAD,TAIAN,SHANGDONG,CHINA
Tel: 86-538-8565299
Fax: 86-538-8565299
Email: inquiry@cncadeer.com doris@cncadeer.com
WATERPROOF LINER
Your position: Home > WATERPROOF LINER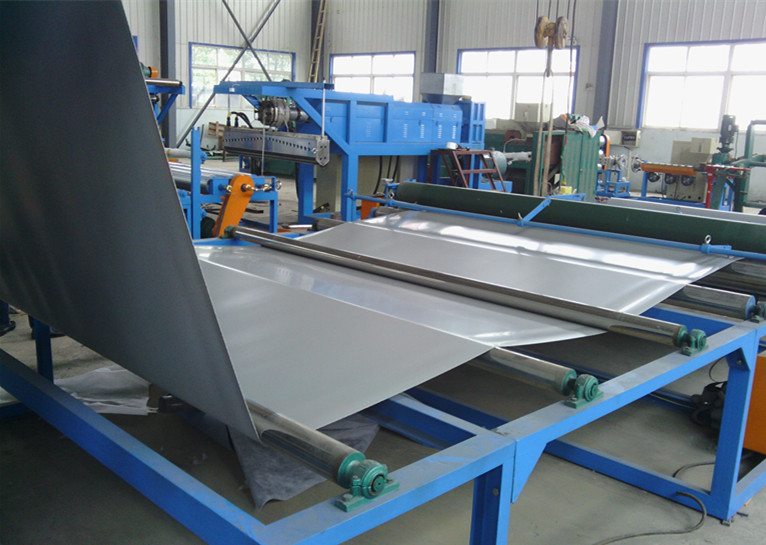 REINFORCED PVC LINER
1. Thickness:0.2mm-2.5mm
3. Roll size: width:1-2m,Length:20-100m
2. Color: White,black,Grey,Blue,Green or as your request
4. UV rays resistance, Eco-friendly,.long service life and aging resistance ,anti-aging
Product description: REINFORCED PVC LINER Thickness:0.2mm-2.5mm Color: White,black,Grey,Blue,Green or as your request Roll size: width:1-2m,Length:20-100m UV rays resistance, Eco-friendly,.long service life and aging
Product introduction
REINFORCED PVC LINER
Specifications
PVC WATERPROOF MEMBRANE,PVC SWIMMING POOL LINER, PVC LINER
Thickness:0.2mm-2.5mm
Color: White,black,Grey,Blue,Green or as your request
Roll size: width:1-2m,Length:20-100m
UV rays resistance, Eco-friendly,.long service life and aging resistance ,anti-aging
ISO9001:2008,CE
Product Description
PVC waterproofing materials are based upon Polyvinyl Chloride Resin with other additives to provide flexibility and stability. It gives a good performance of anti-oxidant, absorbent of ultraviolet light, plasticizer and plastic filling agent.
Product features
1. PVC waterproof membrane has high tensile strength, good elongation, good dimensional stability to heating.
2. Ageing resistance, resistance to ultraviolet radiation, resistance to chemical corrosion, and resistance to the root penetrability
3. Has the good weldability, after hot-gas welding, the seam and parent metal can become one flesh;
4. Has good moisture diffusivity, the moisture of substratum can discharge easyly.
5. Good flexibility in low temperature, strong adaptability for temperature change.
6. Light color surface reflect ultraviolet irradiation, heat absorbed in membrane surfaces is small, tempreature is low.
7. Long service life (25 years for roof, 50 years for underground), and no environmental pollution
8. Detail processing is very convenient, simple and convenient maintenance, low cost.
Application Range
1.Roof waterproofing, such as industry and civil roof
2.Underground waterproofing, including reservoir, dam , channel and cellar
3.Tunnel, expressway, bridge , landfill and artifical lake
PVC geomembrane specifications(GB12952-2003)
No.

Items

I type

II type

1

Tensile strength Mpa>

8.0

12.0

2

Elongation at break %>

200

250

3

Size change rate in heat treatment %<

3.0

2.0

4

Bending low temperature oC

No crackle at

-20oC

No crackle at

-25oC

5

Anti-puncture

Not leaking

6

Impermeability

Impermeable