Add: EAST OF TAIDONG ROAD,TAIAN,SHANGDONG,CHINA
Tel: 86-538-8565299
Fax: 86-538-8565299
Email: inquiry@cncadeer.com doris@cncadeer.com
BIAXIAL GEOGRID
Your position: Home > BIAXIAL GEOGRID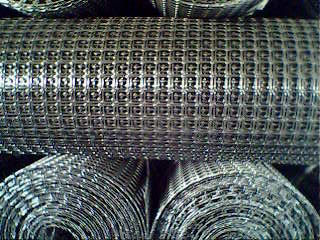 Road construction material biaxial geogrid
Polypropylene geogrid
Geogrid Strength:15-45kn/m
Geogrid Width:3.9m,3.95m,4m
Length:30m,50m
Product description: Road construction material biaxial geogrid are made of macromolecule polymer by the process of being stretched out, formed into lamella, punched regularly and then longitudinal and transverse elongate
Product introduction
Road construction material biaxial geogrid
Specifications
Polypropylene geogrid
1. Cetificate :CE,ISO
2.Geogrid Strength:15-45kn/m
3.Geogrid Width:3.9m,3.95m,4m
4.Length:30m,50m
PP Biaxial geogrids
Biaxial geogrids are made of macromolecule polymer by the process of being stretched out, formed into lamella, punched regularly and then longitudinal and transverse elongated. They have much higher longitudinal and transverse tensile strength. These structures can supply alinking system to soil, which be used broadly to enable the permanent bearing capacity of roadbed.
Biaxial Geogrid Features:
1. high tension resistance.
2. high plane torsion resistance modulus.
3. good creep resistance and stable chemical nature.
4. high mechanic damage resistance.
5. reduce filling thickness, improve bearing capacity.
Biaxial Geogrid Application:
1. road, railways, airports.
2. packing area, dock goods yard.
3. soil slope, mine, gallery.
Specifications of PP Biaxial geogrids
Spec

Item

TGSG

15-15

TGSG

20-20

TGSG

30-30

TGSG

40-40

TGSG

45-45

Longitudinal Tensile Strength ≥(KN/m)

15

20

30

40

45

Transverse Tensile Strength≥(KN/m)

15

20

30

40

45

Longitudinal Elongation≤(%)

15

Transverse Elongation≤(%)

13

Longitudinal Strength at 2% Strain

≥(KN/m)

5

7

10.5

14

16

Transverse Strength at 2% Strain

≥(KN/m)

5

7

10.5

14

16

Longitudinal Strength at 5% Strain

≥(KN/m)

7

14

21

28

32

Transverse Strength at 5% Strain

≥(KN/m)

7

14

21

28

32