Add: EAST OF TAIDONG ROAD,TAIAN,SHANGDONG,CHINA
Tel: 86-538-8565299
Fax: 86-538-8565299
Email: inquiry@cncadeer.com doris@cncadeer.com
PP/PET SHORT FIBER GEOTEXTILE
Your position: Home > PP/PET SHORT FIBER GEOTEXTILE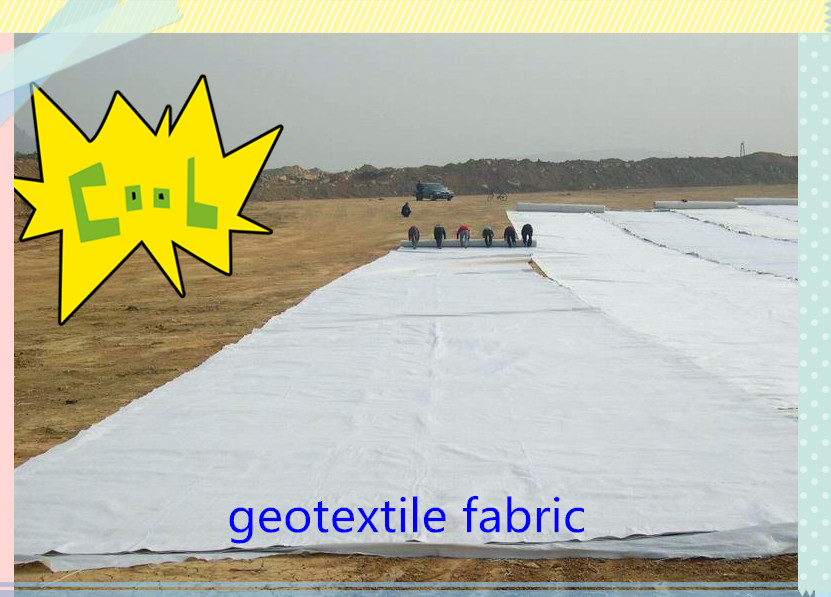 PP short fiber Non woven Geotextile
unit weight from 100gsm to 1200gsm
width from 1m to 6m
Product description: Non woven Geotextile is Synthetic Staple Needle punched Nonwoven Geotextile made of PET or PP. comes in 6m wide rolls with 100-800g/m2. Offering specialized properties including high break strength wh
Product introduction
Introduction:
PP(polypropylene) high strength non woven geotexitle is made of high strength polypropylene fibre.Its production process include fluffing,comb,mix,laying then needle punched.
Specification:
Unit weight from 100gsm to 1200gsm, width from 2m to 6m.Length:50-100m or according customer requests.
Feature:
Breaking strength and puncture resistance are twice or three times of the normal ones. The same weight product density is lower than normal ones. Also excellent in anti acid and alkaline,hot in melting ,adhesivity,suitable to be processed in construction in any conditions.
Application:
high strength polypropylene non woven geotextile is mainly used in Sliding Layer between CRTS II ballast less and bridge surface, CRTS II ballast less and friction barrier of Passage Rail.It can also used in hydropower,highway,railway,port,airport,sports ground,tunnel, coastal beach,reclamation and environmental area for separation,filtration,drainage,reinforcement,protectioin,sealing and so on.
Product Specifications:
No.

Item

unit

100

200

300

400

500

600

700




1

unit weight variation

%

±6




2

Grab strength

MD

N

≥450

≥900

≥1200

≥1600

≥2000

≥2400

≥3200




TD

≥450

≥900

≥1200

≥1600

≥2000

≥2400

≥3200




3

Trapezoidal tear strength

MD

N

≥170

≥350

≥420

≥500

≥580

≥660

≥900




TD

≥170

≥350

≥420

≥500

≥580

≥660

≥900




4

CBR brust strength

kN

≥1.3

≥2.5

≥3.5

≥4.3

≥5.5

≥6.5

≥9.0




5

breaking strength

MD

kN/m

≥5.0

≥11

≥16

≥22

≥28

≥35

≥48




TD

≥5.0

≥11

≥16

≥22

≥28

≥35

≥48




6

Elongation at break

MD

%

40~70

50~80

70±20




TD




7

puncture resisitance

N

≥210

≥430

≥650

≥900

≥1200

≥1500

≥2500