Add: EAST OF TAIDONG ROAD,TAIAN,SHANGDONG,CHINA
Tel: 86-538-8565299
Fax: 86-538-8565299
Email: inquiry@cncadeer.com doris@cncadeer.com
PP Monofilament Fiber
Your position: Home > PP Monofilament Fiber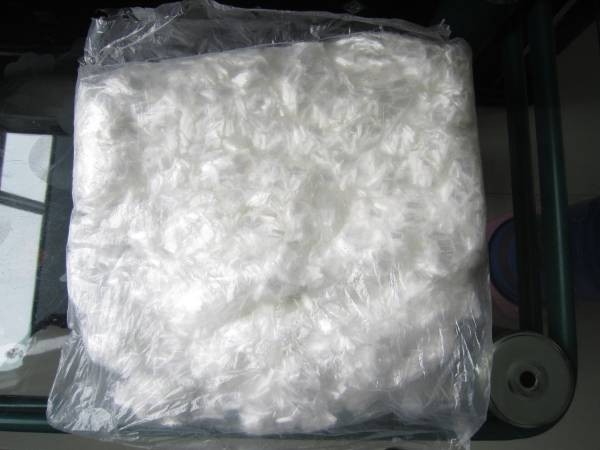 PP Monofilament Fiber
Resist to shrink & crack
Increase impact resistance and peeling resistance
Increase friction resistance
Product description: PP Monofilament Fiber can improve quality of building's wall and floor, and supply a new technical measure to reduce the surface crack, so it has a good economic value.
Product introduction
PP MONOFILAMENT FIBER
Introduction
PP Monofilament Fiber is also called engineering fiber、concrete fiber、anti-crack fiber、crack control fiber、synthetic fiber or plastic fiber,etc.It is a kind of high intensity bunchy monofilament fiber mainly made of PP by special technique.
Put PP Monofilament Fiber into the concrete or mortar, can effectively prevent temperature change, microcrack caused by plastic and dry shrinkage,etc, thereby prevent and control the happen and development of crack and improve effectively anti-crack、anti-infiltration、anti-concussion and anti- shock of the concrete.
They are used widely in roads、bridges、underground waterproof projects and roofings、walls、pools、basements of the industrial civil construction.
Technical data
| | |
| --- | --- |
| Raw Material | Polypropylene |
| Type | Monofilament |
| Density | 0.91±0.01 % g/cm3 |
| Acid &Alkali Resistance | Strong |
| Tensile Strength(MPa) | ≥450MPa |
| Size | 6,10,12,15,19,20,24,48 |
| Fiber Dia (mm) | 0.02-0.05±0.005 |
| Crack Elongation(%) | 20%±5% |
| Water-Absorbency | No |
| Melting Point(℃) | 160-170 |
| Ignition temperature:(℃) | 560 |
Reinforced Functions to Concrete
Resist to shrink & crack
Increase impact resistance and peeling resistance
Increase friction resistance
Increase seepage resistance
Increase freezing & thawing resistance
Improve tendons protection
Prevent mortar split and crackle expansion
Replace steel net (using in plastering)